Whose Day is it this Tuesday?!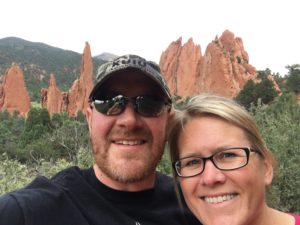 It's Jill Schott's day for Whose Day Tuesday!
When did you start at Schott Distributing? 
-March 8, 1999
What is your job title? Describe in 3 words. 
-My business card would say 'Accounting Specialist', but my responsibilities dabble in many areas of the business.
What is your favorite part of your job? 
-Being a numbers person, I'd have to say 'when everything balances'.  The guys' facial hair antics.  Also, just generally enjoying my job and co-workers.
What is your go-to beer and why? 
-Lately, it's been our ciders – Strongbow, Loon Juice, Stella Cidre.  Otherwise, Bud Lt or Mic Ultra.
What is your favorite thing to do when not at work?
-Cheerleader for our kids; spend time with family and friends; read; listen to music; take a spin class; volunteer.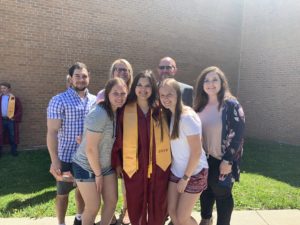 What's the best meal you've ever had? 
-One I don't have to cook/make/prepare!
You're stranded on a deserted island, what 3 things do you have? 
-iPad loaded with books and music (solar power charger of some sort); sunscreen; cooler full of water and diet soda
If you were a crayon, what color would you be? 
-Yellow – to spread a little sunshine.
**You can find Jill keeping our numbers BALANCED(get it?!) in the office and just being a great person in general!!
Cal-cu-later Jill!